Ron Spielman: Singer / Guitar player / Composer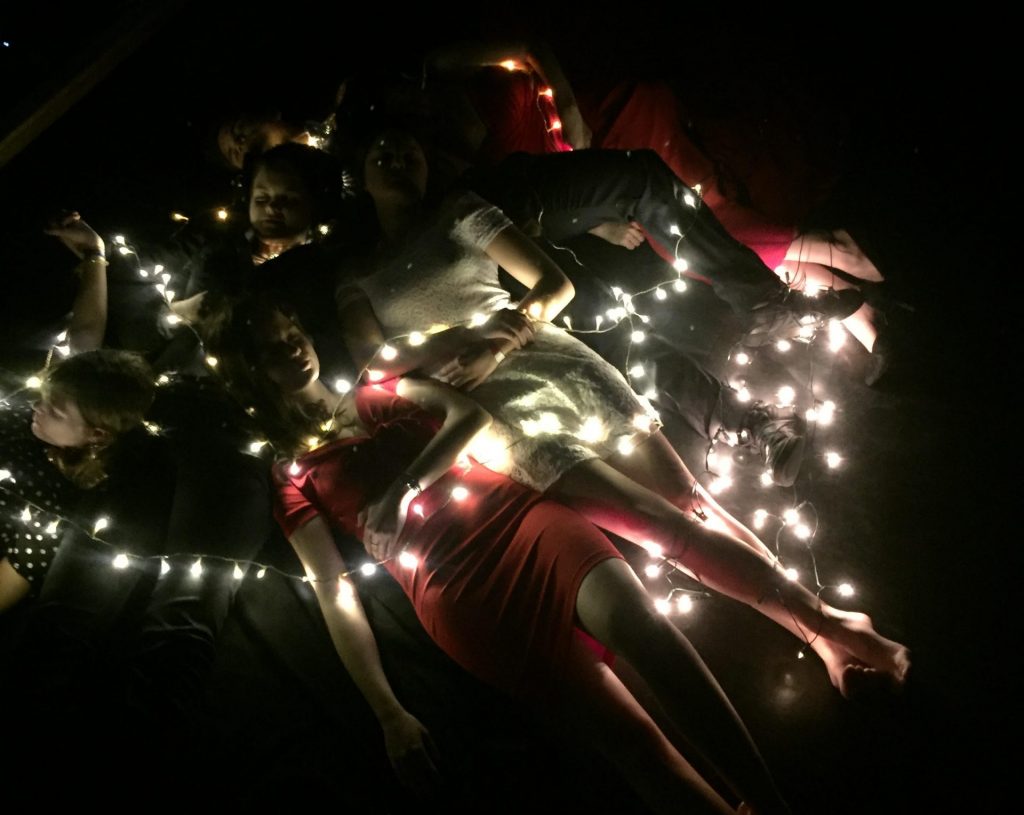 For a long time I've been searching for a way to intensify my expression as a singer on stage, to refine my performance while in concert, to deepen and shape it in a more sustained way for my audience and myself. ...maybe to communicate with my audience in a more direct manner, to let the stories which I tell in my lyrics appear more vivid. A friend recommended Benita. Through her experience, her ideas and her approach she has opened for me a large field which I had been unaware of so far. Through her work with me she opened a path for me which brought this quality to the surface and thereby to the outside. A new level to reach. Through her teachings with me the path thither is now visible. Many thanks, Benita
Martin Markert / Singer / Actor
Benita is not just a fantastic teacher and coach, particularly when the going gets tough she is by our side in no time bringing in such energy and passion that one has no choice than to simply excel. And that is exactly what I value and appreciate about Benita - her absolute passion, power and creativity with respect to the portrayal, presentation and the characters themselves and their souls and naturalness. In addition there's unrestrained respect towards each and every person she works with. It's always a mutual process, not a "you do it my way" experience. That's why one is able to internalize in contrast to just recalling and delivering. All this is combined with an explicit preparation. Upon booking an appointment there's a detailed and extensive support via phone and e-mail. In my case I had to perfectly prepare two leading roles with divergent characteristics within a few days. It came by short notice and was new terrain for me. Above all I was in an "eight shows a week job" and had no idea how to make this work. Benita got at it and in a mad tempo brought me to an authentic and successful result. To our joy Benita scoops from a gigantic pool of experience from her own work as actress and from her teaching experience in creating characters. Above all there's her life experience which to me personally matters a lot! I would like to point out that every coaching experience is an investment to further our work-even if it's initially meant to prepare for a casting. Because one always learns and discovers something that one can take in for life and apply everywhere. Thank you, Benita!
Corinna Sommerhäuser / Regisseurin
As a coach Benita has given me my voice. Our training began with the stabilization of my voice, the finding of a clear stable tone. Through my work with Benita I realized that my theme to find my own voice was the most important chapter for my success as director and that I should continue my work with her as my coach. While working with her we analyzed various texts newly and differently and she posed the right questions to generate answers from within myself. Every director has to ask herself in which way the text is highly relevant for her and why it should also be thrilling, current and of existential importance for others. Only then as a director I can convey a concept to my actors and enthuse my audience. To feel this wisdom and its consequences in my mind, my soul and my voice was truly the most enriching and decisive experience in my work with Benita, many thanks here for, dear Benita. www.corinna-sommerhaeuser.de
Tanaquil T. Taubes
Some teachers correct: 'no!' 'that's wrong!' etc. you on the other hand add to what I have.You encourage not only new experiences and techniques but you make sure my whole body and self are involved. I feel through our lesson that I'm unusually focused on what I'm doing, which is why you are able to make series of corrections which feel more like I'm being steered than told everything I'm doing wrong. You taught me how to develop a song for performance, how to stay assertive and confident and take new risks. You bring me several steps forward toward getting the essence of what I want to say with the song and your teachings are entirely tailored to my strengths and weaknesses. Due to living on another continent I only get a lesson every six months and each one clearly raises my art form.
Zodwa Selele / Schauspielerin und Sängerin
Benita was my first acting teacher and has encouraged me to look into the emotional abysses of the characters and try out unconventional approaches and expressions, risk something. I have learned to trust: The power of the words, my impulses, my intuition and my personal expression in style. So out of the craft of my trade that I always use in my work. her decades of experience as teacher and her uninhibited interest in theatre and people enrich all our encounters. www.zodwa-selele.de
Sandy Mölling / Sängerin und Schauspielerin
In Benita I fully trust. For the most diverse parts she intuitively finds my authentic expression within the shortest period of time. This process is thrilling and joyful. Her precise awareness of body language/expression, voicing, articulation and her keen character analysis help me to arrive at an interpretation in harmony with my personality, which allows me to feel safe so that I am always best prepared for castings and rehearsals. www.sandy-moelling.com
Paula Dombrowski / Schauspielerin und Schauspieldozentin
Benita has introduced me to animal work, a method in which you relate a character to animals, examine and investigate their body language and then connect selected experiences of that investigation with your part. In her empathic and precise ways she has taught me the basics and principles of this approach for finding the character so that I am now able to employ it in my own teaching successfully. www.paula-dombrowski.de
Anne-Catrin Märzke / Schauspielerin
Benita's passion and dedication to the art of theatre is inspiring and constructive. The key: she observes and listens carefully to me. Whether we work on a Patrick Marber play or Theodor Fontane's "Effi Briest", through her treasure of experience, each and every time I find new depth in myself and in the characters I perform. www.anne-catrin.com